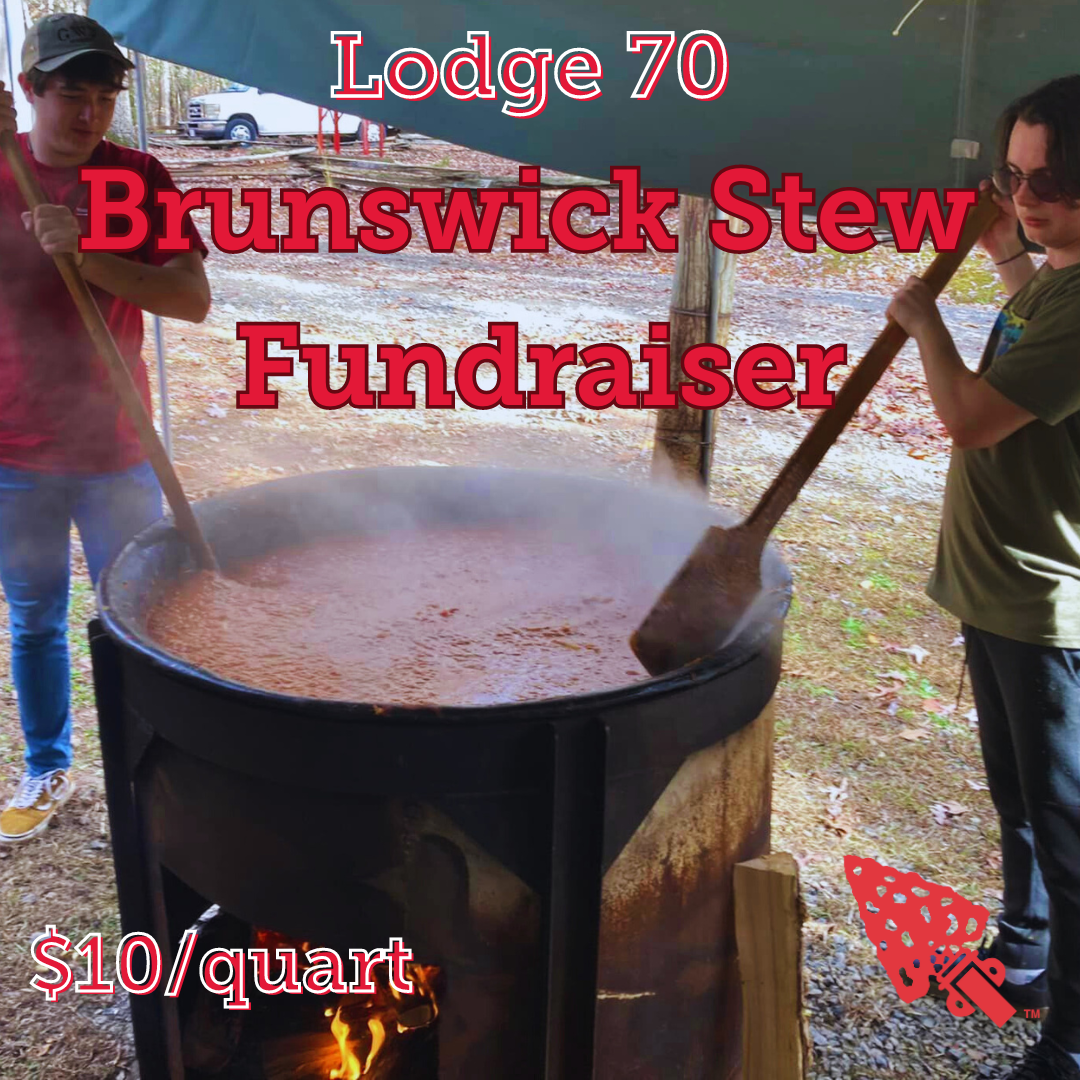 2023 Brunswick Stew Fundraiser
The annual Order of the Arrow fall Brunswick stew fundraiser is scheduled for the weekend of November 11-13. Scouts use these funds for facility improvements at summer camp, provide campership for Scouts to attend local and national events, and keep annual dues low.  More details can be found by clicking on the link below.
Place orders by Tuesday, November 7 at 11:59 pm.