2022 SR7B Conclave - The Fire of a New Day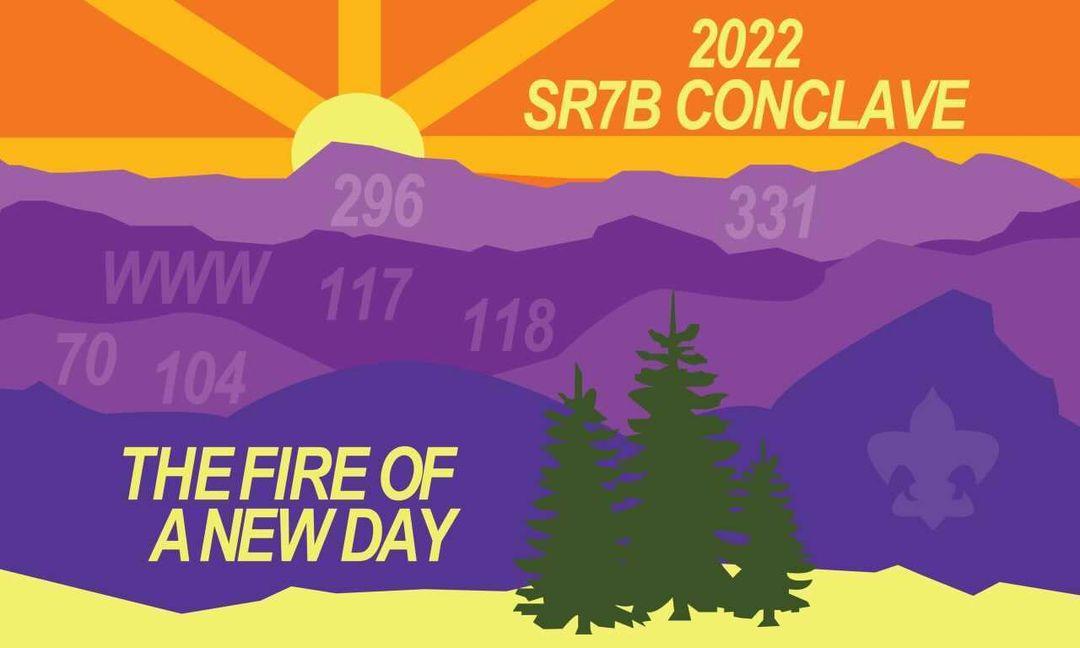 Conclave registration is now live!  The SR-7B Conclave is a gathering of over 1200 Arrowmen that occurs once a year in April at a Boy Scout camp in our Section.  In short, it's a great weekend of fun, training, and fellowship!   In 2022, Conclave will be hosted by Nayawin Rar Lodge at Camp Tuscarora!  More information will be available as the event approaches.  Thanks to everyone who attended in 2021!
Our most recent communications are linked below. Take a look for the latest update and information.
(Click on the email names to open the full message)
01/05/2021
Get Ready for the New Year!
12/20/2021
Happy Holidays!  Check out information on upcoming events such as NOAC 2022, Fall Fellowship Recap 2021, and more .... All in the latest edition of the Feather. 
9/30/2021
Learn all about the National Order of Arrow Conference (NOAC) and how to sign up.