Spring Fellowship promises to be a fun, safe event for Scouts and Scouters alike to join at Cherokee Scout Reservation for a weekend of activities, fun, and celebration. This year's Spring Fellowship will be carnival themed and will be held on the weekend of March 10th through the 12th. We hope you can join us!
Friday, March 10 - Sunday, March 12
Cherokee Scout Reservation
Special called lodge meeting
Recently, the National Order of the Arrow committee has made some significant policy changes that will impact unit elections and the induction process. These changes will impact the culture of our lodge in a positive manner. To ensure their successful implementation and that all lodge members are aware of these changes, we will host a whole lodge meeting on Saturday afternoon of the 2023 Spring Fellowship.
To demonstrate how important it is that all members make an effort to attend, the lodge will provide every member who is present for the duration of the lodge meeting with a special lodge flap (see image on left).
You must register to attend if you will not be attending Spring Fellowship.
If you will be attending Spring Fellowship, you DO NOT need to register for this event.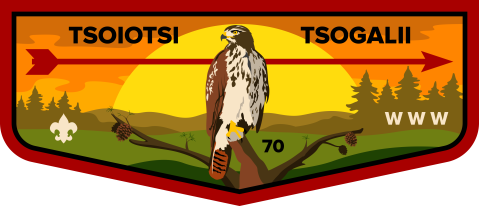 Saturday, March 11, 2023
1:00 - 2:00 pm
Cherokee Scout Reservation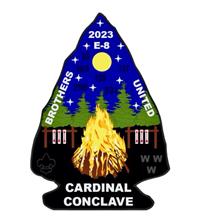 April 14-16, 2023
Camp Boddie, Blounts Creek, NC
The E8 Section Conclave is an annual gathering of over 1200 Arrowmen at a Scouts BSA camp in our Section.  To summarize, it's a great weekend of fun, training, and fellowship!  This year's Conclave will be hosted at Camp Boddie from April 14-16. This year's Conclave will be pirate themed. We hope you can join us!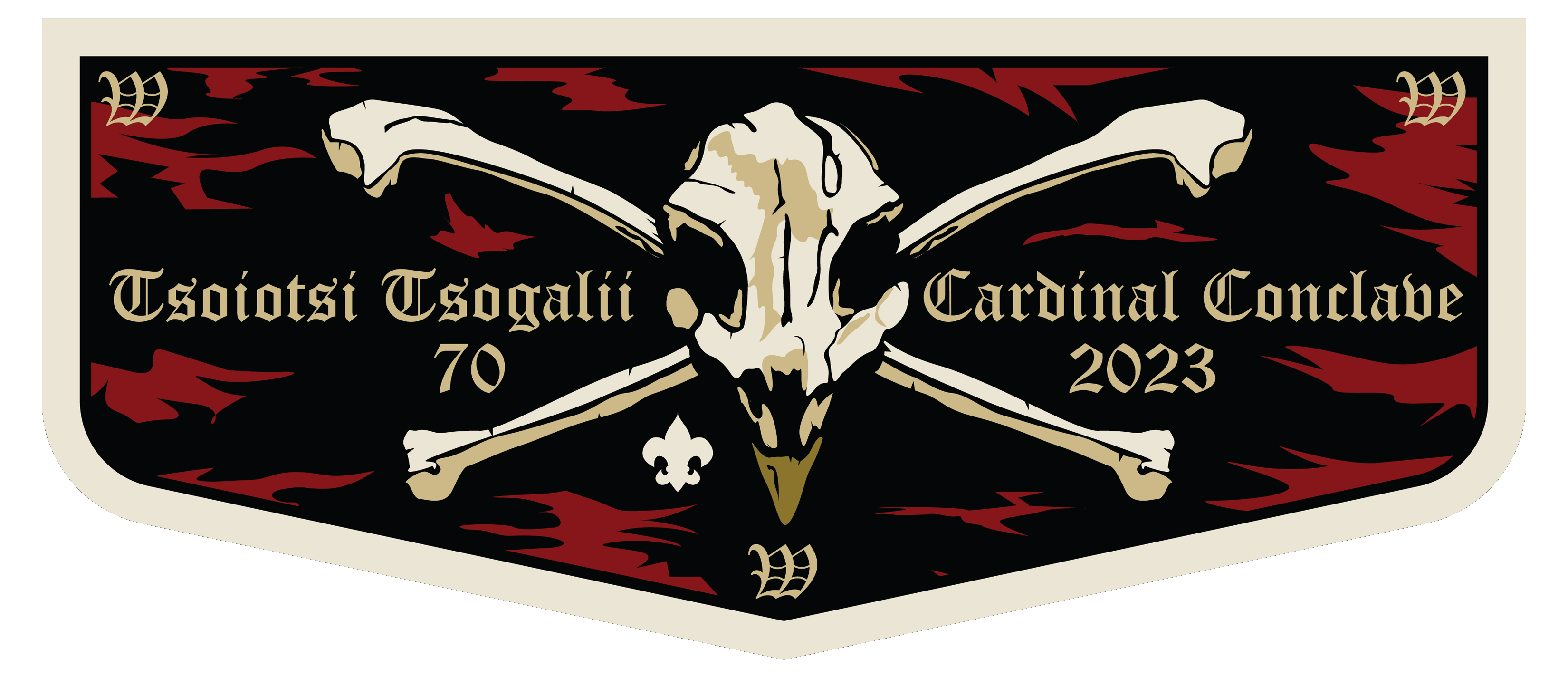 Each Arrowman who attends the 2023 Conclave with the lodge contingent will receive one of our 2023 Lodge Conclave Flaps in their spirit pack. Our conclave theme is "pirates".  To ensure you have your 2023 Lodge Conclave Flaps for wearing/sharing/trading during the conclave, we will offer you the opportunity to pre-order the patch by visiting  https://scoutingevent.com/070-conclaveflap.
The pre-order deadline is Sunday, March 12 at 11:59 pm.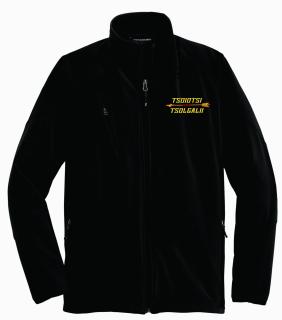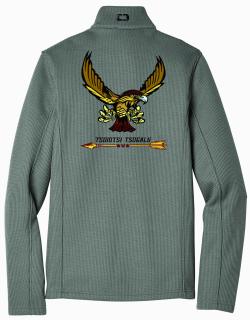 The lodge trading post now has three options for a lodge jacket. The jacket features a fully embroidered red-tailed hawk on the back. The left front breast features Tsoiotsi Tsogalii and an arrow. Jacket purchases are through pre-order only. We will not have physical jackets available at events for purchase.
Jackets will be available for pick up from the trading post during lodge events. Or, you can select to have the item shipped to your home the week after the lodge event. Click the button below to see more info, pictures, prices, pre-order dates, pick-up dates, etc.
Sam McNabb Flap Pre-order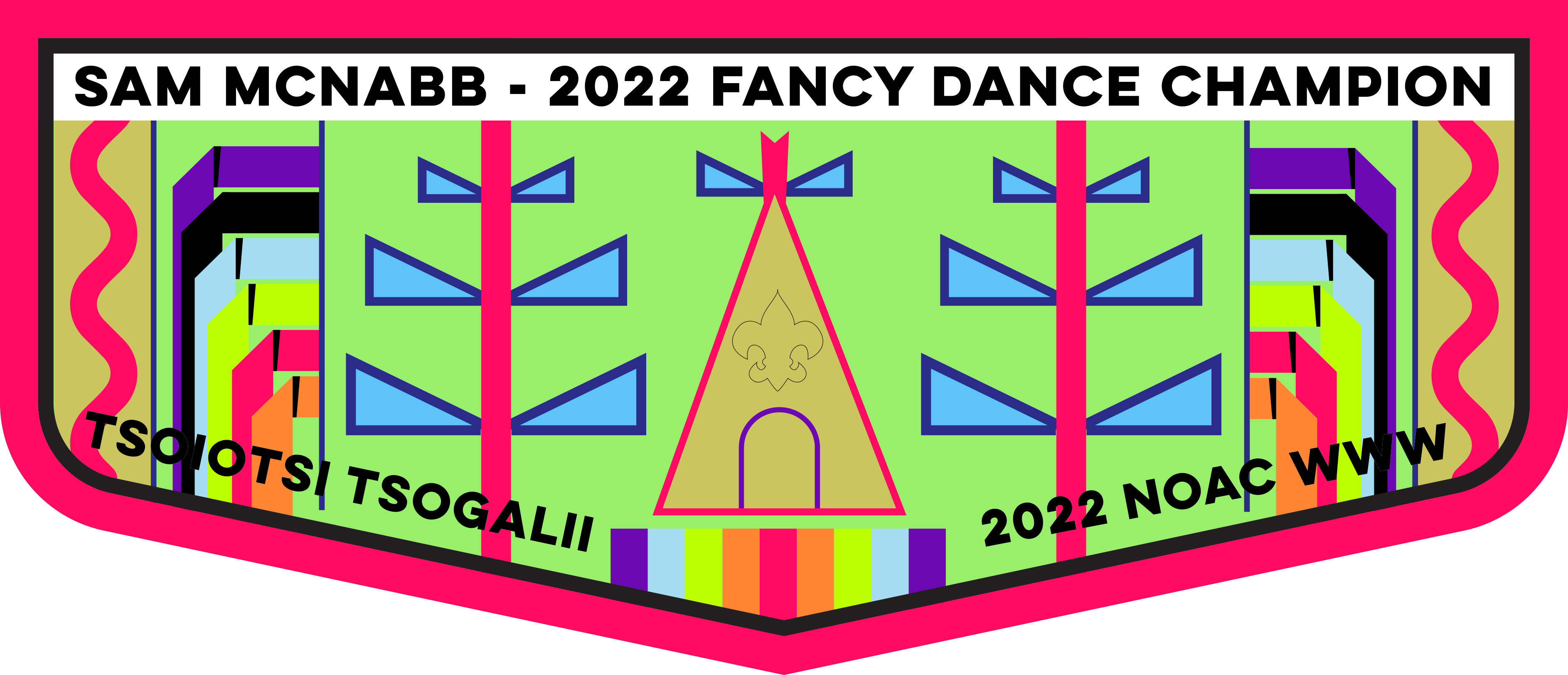 Our Brother, Arrowman Sam McNabb won the fancy dance competition at the 2022 National Order of the Arrow Conference (NOAC).  In keeping with tradition, we are offering a National Dance Champion Lodge Flap to commemorate this achievement.   Get yours today by visiting https://scoutingevent.com/070-sammcnabb.
The pre-order deadline is Sunday, March 12 at 11:59 pm.
Our most recent communications are linked below. Take a look for the latest update and information.
(Click on the email names to open the full message)
02/06/2023
Spring Fellowship
E8 Conclave
Lodge Jacket Pre-order
Service Corps
1/19/2023
Spring Fellowship                          Conclave                                  Ceremonies                                Service Announcement
10/03/2022
Fall Induction Weekend
Fall Fellowship
Woodfield Work Day Recap