Tsoiotsi Tsogalii Patch Design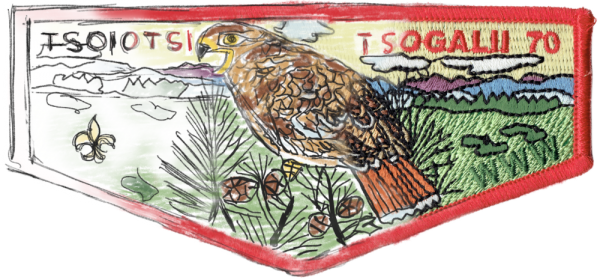 Take your ideas from sketch to reality.
Do you know how the next great lodge patch should look?
The lodge leadership is always seeking new innovative exciting patch designs and ideas for our annual events. If you have an idea for one of our patches or event themes we would love to know about it. You can send in your ideas and designs by completing the submission form at the bottom of this page. Feel free to make a submission at any stage of the design (idea to complete drawing) for feedback.
Take a look at the templates and guidelines linked below to ensure your patches meet all of the size and branding requirements. You may also wish to look over our past designs on the history page for inspiration.
Bragging rights is not the only perk to designing patches. If your patch design is selected you will receive an additional patch for your collection as well as a discount or refund towards that event's registration fee.
If you have any questions please direct them to us by email at lodge70@lodge70.org